Strategic Partners
---
Microsoft
The Time for Digital Transformation is Now

We are now going through the 4th industrial revolution: the digital revolution. Which means businesses need to adapt quickly in order to keep up with the rate of change.
Cloud technology is the new norm.
Recent research found that 78% of Kiwi small businesses are adopting cloud platforms in some way*. Microsoft cloud solutions can help you:
Achieve more together by better connecting employees, customers, and suppliers;
Empower employees to get work done from anywhere, on any device;
Protect company data from growing cyber threats with always-on security.
Can moving to the cloud really help franchises connect with customers, optimise business operations and empower your team's performance?
Yes, it can and we are here to show you how!
As a business owner you want to focus on the core of your business, not get lost in the weeds of technology. Microsoft is here to simplify your systems, to advise on the most effective solutions for your company, giving you the time and assurance to place your focus on the real heart of your franchise.
If you need technology advice, reach out to us at nzcloud@microsoft.com or visit our Microsoft Business Blog for inspiration, ideas and insights for Kiwi business owners and managers.

Sarah Bowden
Small, Medium and Corporate Business Lead
---
KPMG Enterprise
Franchise accounting and business advisory experts
We take care of your tax, accounting and business advisory needs so you can spend more time focussing on your franchise.

Our proven accounting and advisory services will drive your franchise forward. We'll set you up with the right technology and processes to save you time and money. We'll also apply our energy and experience to take your franchise to the next level helping you make the right decisions along the way.
Talk to one of our experts now and see how easy it is to start seeing the benefits of KPMG Enterprise. Call or E-mail Andrew or Kate today!
---
Crombie Lockwood
Unique insurance especially for franchises
To arrange efficient, effective insurance for your franchise, call Paul Kuhn on 04 802 0168 or email fanz@crombielockwood.co.nz
Exclusively through FANZ, franchisors and franchisees can now get business insurance specifically designed to suit their needs.
This insurance policy offers stock and asset cover pre-set to $1 million (Experience shows only 20% of businesses have sufficient cover at claim time for the real risks they face). Members also benefit from low excess amounts on claims. And when it comes to business interruption, cover doesn't start until trading actually stops an invaluable benefit, especially when repairs are delayed.
It is also the only insurance policy in New Zealand where FANZ members can get protection against "loss of attraction", i.e. the effect on turnover if an anchor tenant closes after suffering an insured loss, or when other parts of the shopping area suffer insured damage that keeps customers away like partial quake damage.

Protection for franchisor and franchisee
Our business insurance solution for members provides protection to both the franchisor and franchisee. Obviously, any event that affects the franchisee also has a knock-on effect on the franchisor. So by protecting the franchisee, the franchisor also gains protection.
However, this insurance goes even further: it offers compensation to the franchisor following an insured disruption to the franchisee's business. In other words, the franchisor will still receive that franchisee's fee even if an event prevents the franchisee from trading.

Support from our insurance partner, Crombie Lockwood
This insurance package is unique in New Zealand and is offered to FANZ members through our insurance partner, Crombie Lockwood. Founded in Napier in 1978, Crombie Lockwood has grown to be the largest insurance broker in New Zealand, with 26 offices nationwide.
As our partner, Crombie Lockwood works for you, not for the insurance companies, to make certain you get the best results at claim time.
---
Westpac New Zealand Limited
We are New Zealand's most experienced franchise bank. Whether you own a franchise or are looking to start a franchise, our comprehensive information, support and banking franchise packages can help you every step of the way.
http://www.westpac.co.nz/business/industry-specialists/franchising/

To contact your local specialist franchise banker:
http://www.westpac.co.nz/business/industry-specialists/franchising/franchise-funding-information/meet-our-team/
For more information on franchises and funding options, you can contact a specific team member
---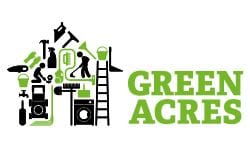 Green Acres
Green Acres is one of New Zealand's largest franchise companies, for the past 25 years Green Acres has been one of the country's leading franchise organisations winning multiple awards not only in the Home & Services sector but also for our innovation in systems and technology and supreme awards.
Vision: for the brand to be recognised as representing excellence in business
Mission: to create quality time for our customers
Green Acres Strategic plan is made of up of 3 pillars,
Be portable, current and easy to do business with
A customer focused strategy
Enhance our brand values and equity

This plan is something that Green Acres proudly informs all its franchisees about and also displays on there website for everyone to view.
As an organisation we are committed to supporting the franchise industry to promote best practice innovation and business evolution.
We strongly believe in using our group of Internationally recognised market leading Alliance Partners to strengthen our Brand and offerings to our franchisees but to also leverage off their expertise to further enhance our business.
Green Acres believe that to build a stronger and sustainable franchise network that supporting each other and the sharing of ideas and systems is a key mantra and responsibility for all franchise systems.
Green Acres is very proud to be a member of The Franchise Association of New Zealand and all it stands for and to be leading the way in best practice franchising in New Zealand.
---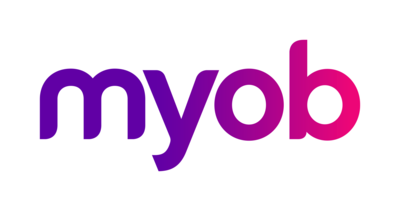 MYOB
Simplify your franchise success
"Most franchises experience the same problems you do every day. We know, because we see it in each franchise review we complete. You can rely on MYOB to solve all your business pain points. By combining 25 years of experience with an ecosystem of industry-leading tech solutions, we'll bring innovation to your doorstep. Our goal is to help you succeed now and in the future"
Lauren Taylor, National Business Development Manager - Franchise
At MYOB we create solutions that can help:
Better manage your finances, including cash flow
Simplify and automate tedious and time consuming data entry processes
Stay tax compliant with automatic software updates
Employers meet PAYE and record keeping obligations
Provide the most up-to-date financial analysis with access to dedicated reporting tools
Support the growth of your business at every stage.
6 reasons to choose MYOB:
1. The best fit
We have a solution for every business imaginable. This includes software that works on all major platforms, from Windows to Mac and both desktop and online accounting and payroll solutions.
2. Here for you
As well as online and phone support, we have a nationwide network of Partners ready to help maximise your investment in MYOB solutions.
3. Always helpful
We've worked alongside the business sector for more than 20 years, through every change to business rules including GST and payroll.
4. In safe hands
The most accurate, reliable and secure bank feeds available from the widest range of financial institutions and suppliers - so you spend less time on data entry.
5. Future proof
MYOB currently invests over $40M annually in innovation and product development to ensure our products keep pace with a changing world.
6. Payroll experts
We've worked closely with Inland Revenue for over 20 years. When it comes to payroll we're the experts. In fact we estimate that MYOB software is used to pay over 30% of the New Zealand workforce.

To find out more about how MYOB can help, talk to our team on 0800 39 66 38 or visit myob.co.nz/franchise.
---