The Westpac New Zealand Franchise Awards 2012/13 Winners
Coffee Makes it a Double!
The Westpac New Zealand Franchise Awards, held at the Crowne Plaza Hotel, Auckland on 17th November and attended by more than 200 members of FANZ and their guests, is the annual showcase for outstanding performers in franchising and suppliers to the franchising sector. This year delegates from the Asia Pacific Franchise Confederation were also in attendance, following their meeting earlier in the week. Once again, this year's awards attracted a quality entry and all those who reached finalist status were commended by the Judges.
The highly contested Supreme Franchise System of the Year award went to The Coffee Club Franchising (NZ) Ltd. who last year won the Food & Beverage category, but this year took out both the category and the supreme awards. In the judges' opinion, with outstanding systems and processes, The Coffee Club NZ was the standout Franchise System of the Year for 2012. Their clear understanding and professional management of their business has resulted in continued growth since they established the franchise. This, combined with the outstanding support they provide to their Franchisees, sees them well positioned to attain their Vision of being "a global leader in retail food, coffee and franchising"
The Supreme Franchisee of the Year Award was won by The Coffee Club, Bethlehem. The judges commented that the key strengths to make the Coffee Club Bethlehem the Franchisee of the Year for 2012 were the evidence of effective, systematic processes consistently deployed across the business and the resulting excellent organisational performance levels reported. With innovative thinking and community involvement, they can be proud of what they have achieved. They really do live their vision of providing "good food, great service and excellent coffee" to their customers.

The Minister for Small Business, the Hon John Banks, thanked FANZ for the opportunity to speak at the awards and reflected on the passion and enthusiasm of people involved in the franchising sector. He acknowledged the importance of franchises to the New Zealand economy, and affirmed the Government's commitment to supporting small business through the Business Growth Agenda and improving business facing public services.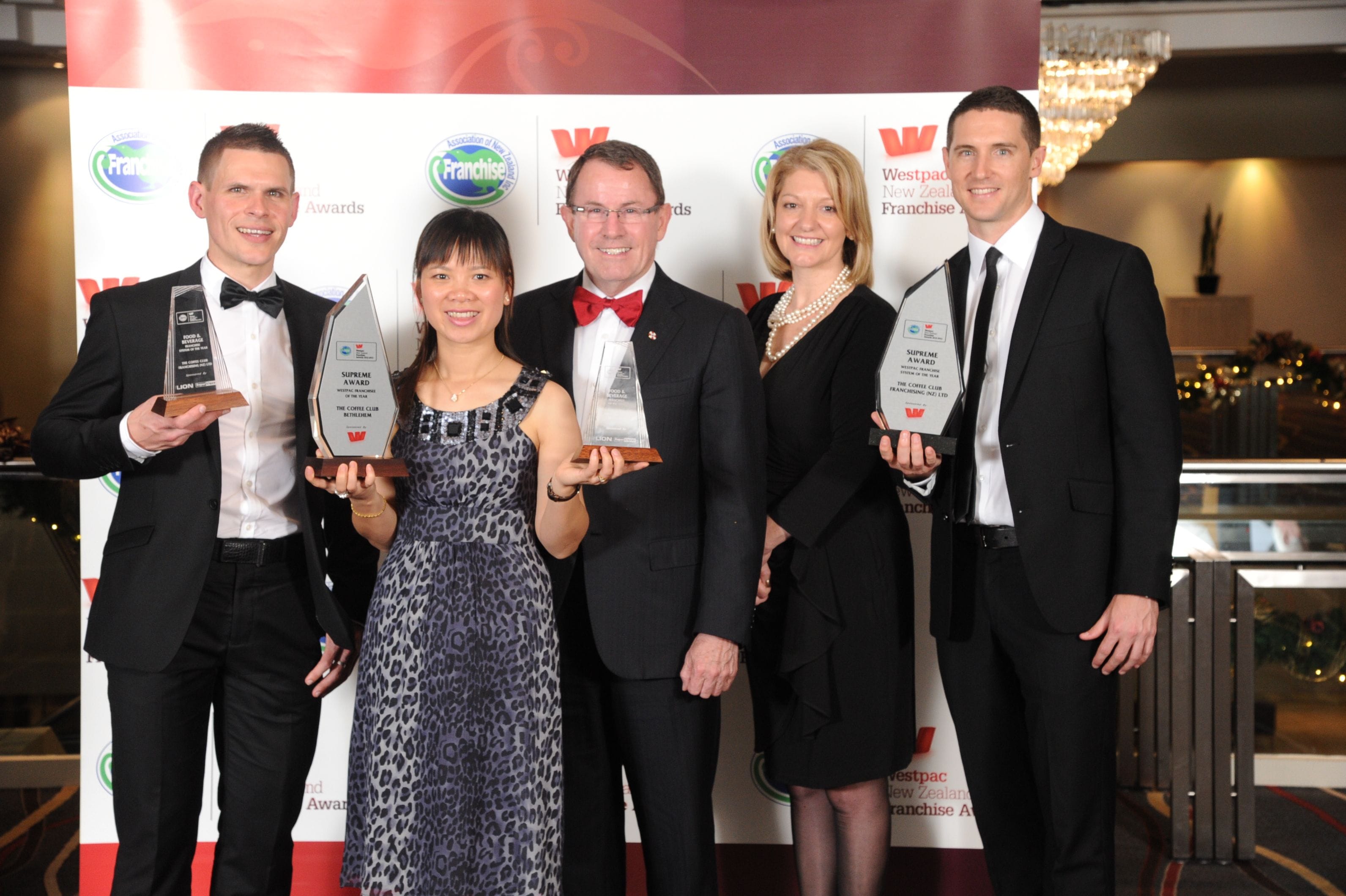 David Foster, Chairman of FANZ said, "In entering the Westpac New Zealand Franchise Awards each entrant opens up their business to the scrutiny of the evaluators and judges. Through this process those entrants learn more about their business, its strengths and its weaknesses to enable them to chart the directions for their businesses to follow for ongoing success".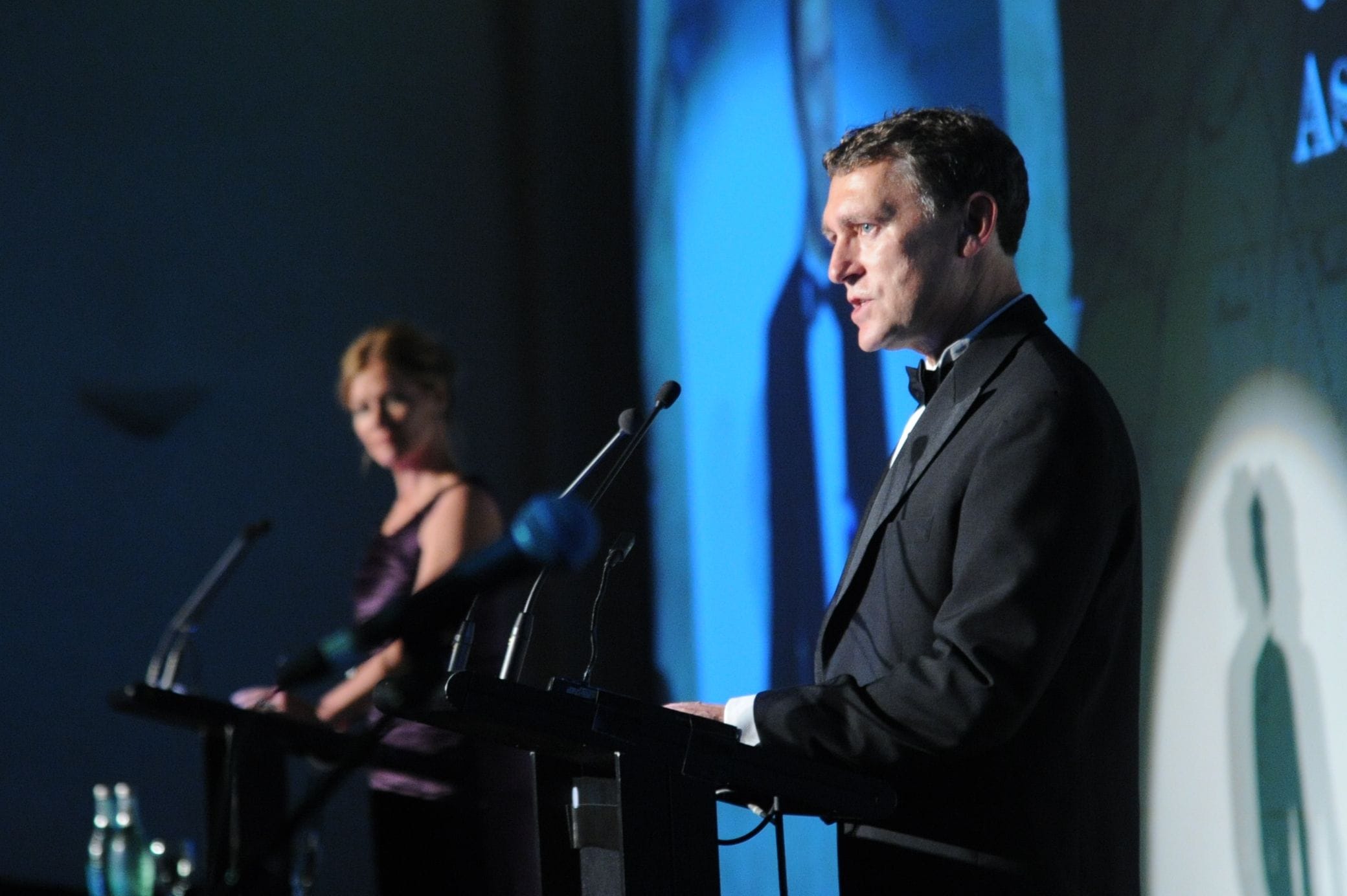 Head Judge and Management Consultant, Peter Garnett MBE, commented, " The Judges were impressed by the quality and calibre of the applications submitted by all of this year' s entrants, from both Franchise Systems Owners and individual Franchisees. The robust nature of the evaluation and judging process provides a valuable oversight of the health of the industry. New Zealand' s franchising sector can be very proud of its commitment to customer service, the implementation of sound business systems and processes and for the excellent results being achieved - despite the challenging economic climate."
The 18th Westpac New Zealand Franchise Awards Winners
SUPREME AWARDS

Westpac Franchisee of the Year - The Coffee Club, Bethlehem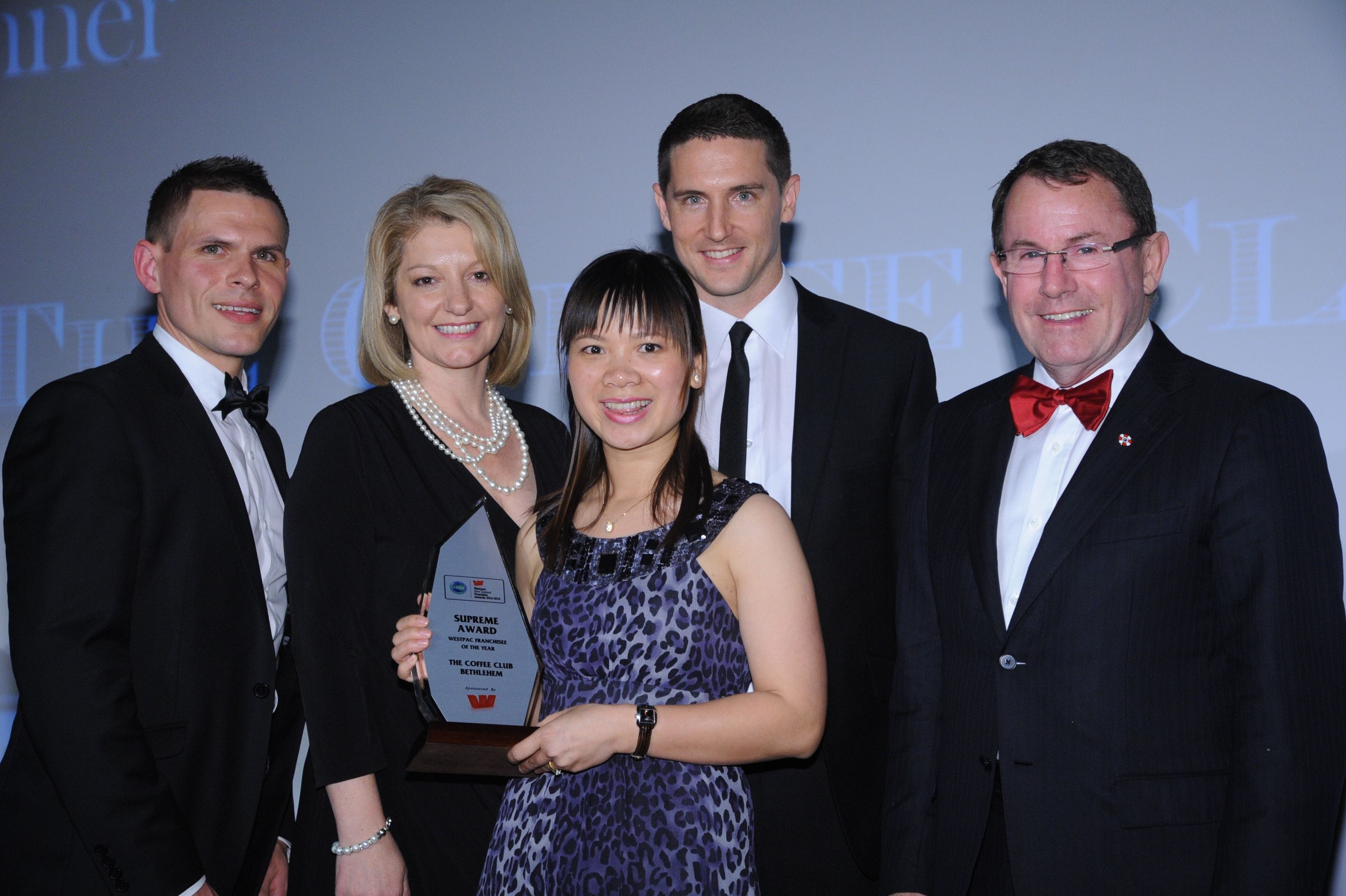 Westpac Franchise System of the Year - The Coffee Club Franchising (NZ) Ltd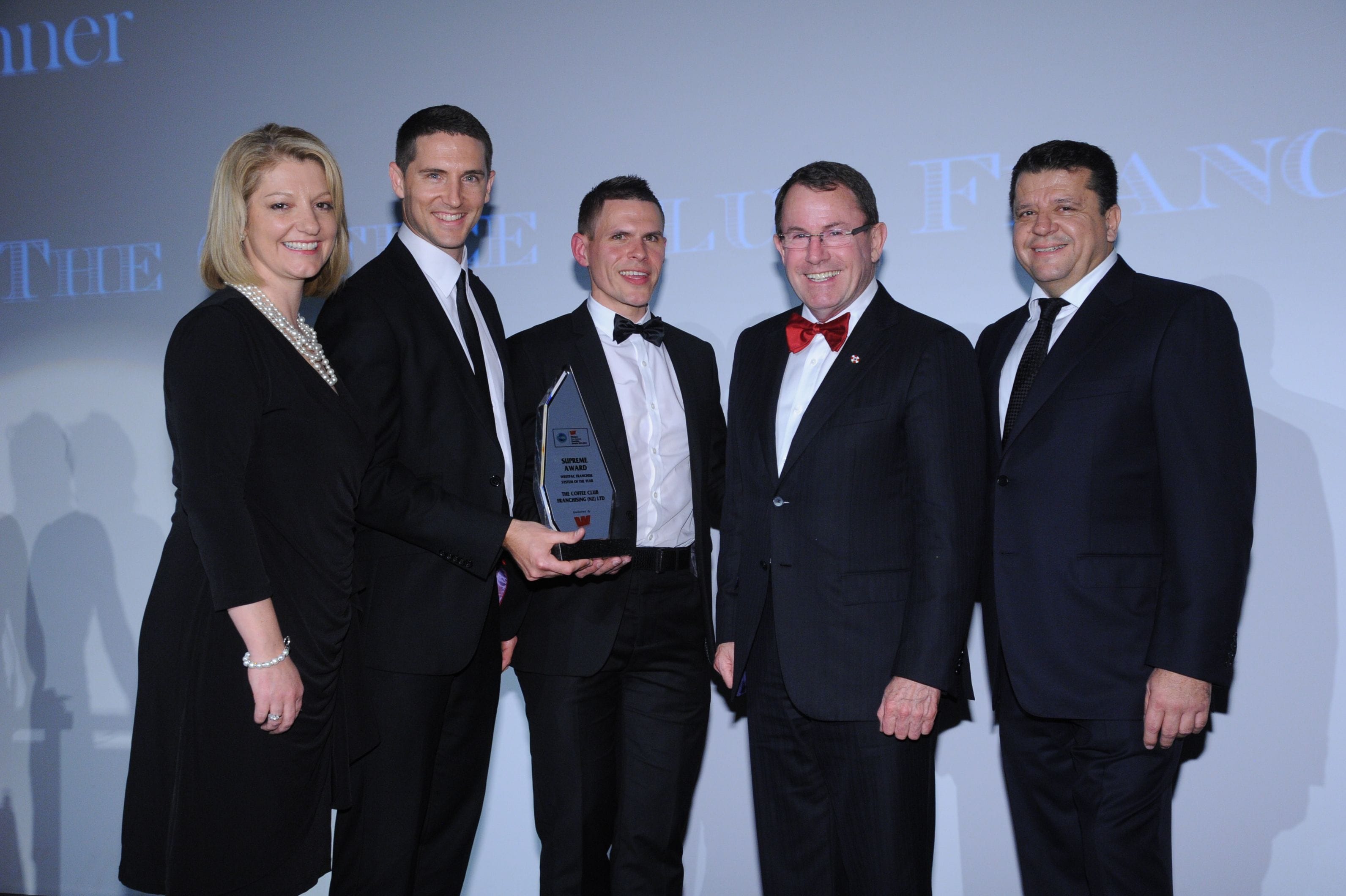 CATEGORY AWARDS
Food and Beverage Best Franchisee of the Year sponsored by Super Liquor & Lion -
The Coffee Club - Bethlehem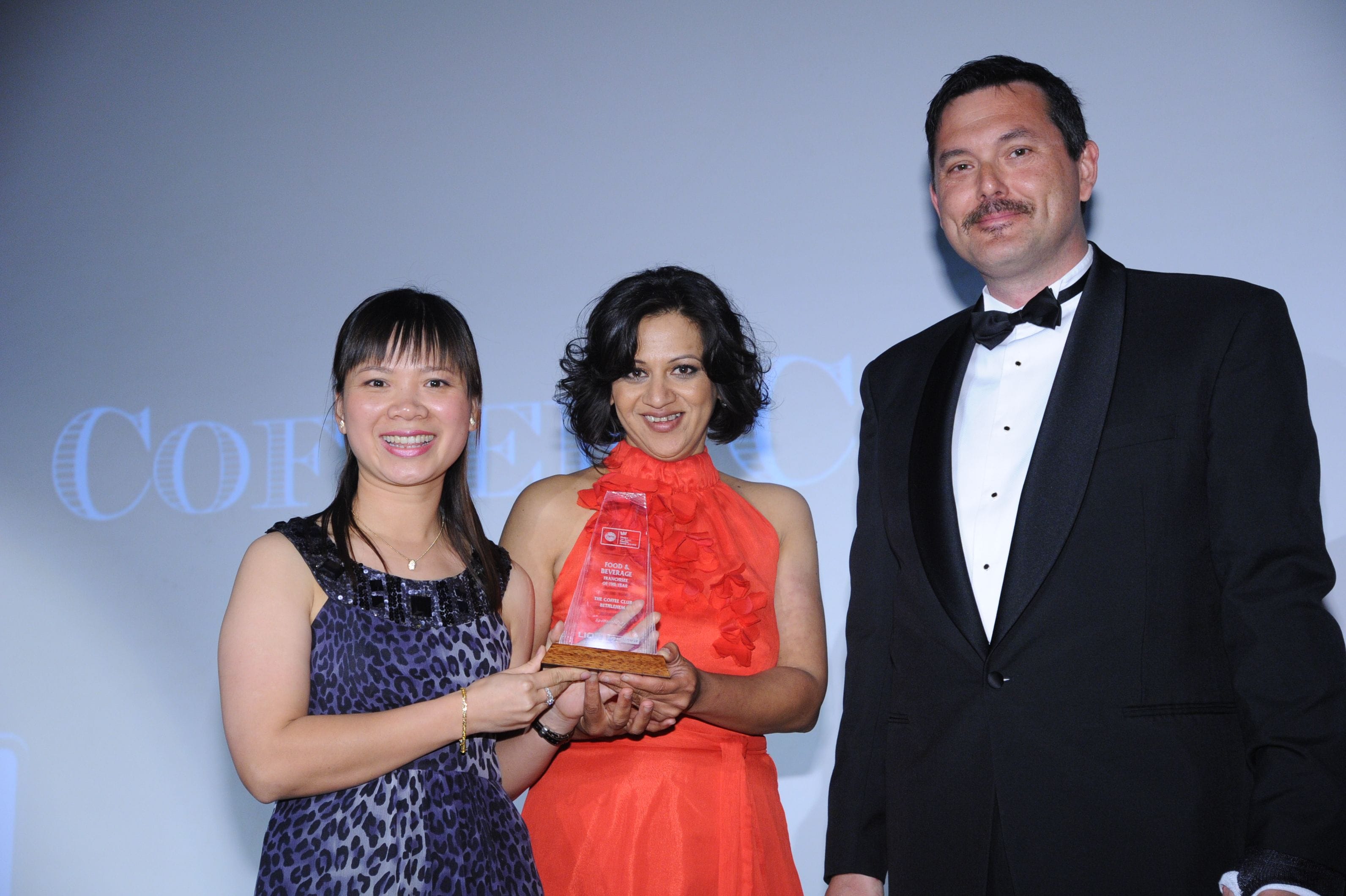 Food and Beverage Best Franchise System of the Year sponsored by Super Liquor & Lion -
The Coffee Club Franchising (NZ) Ltd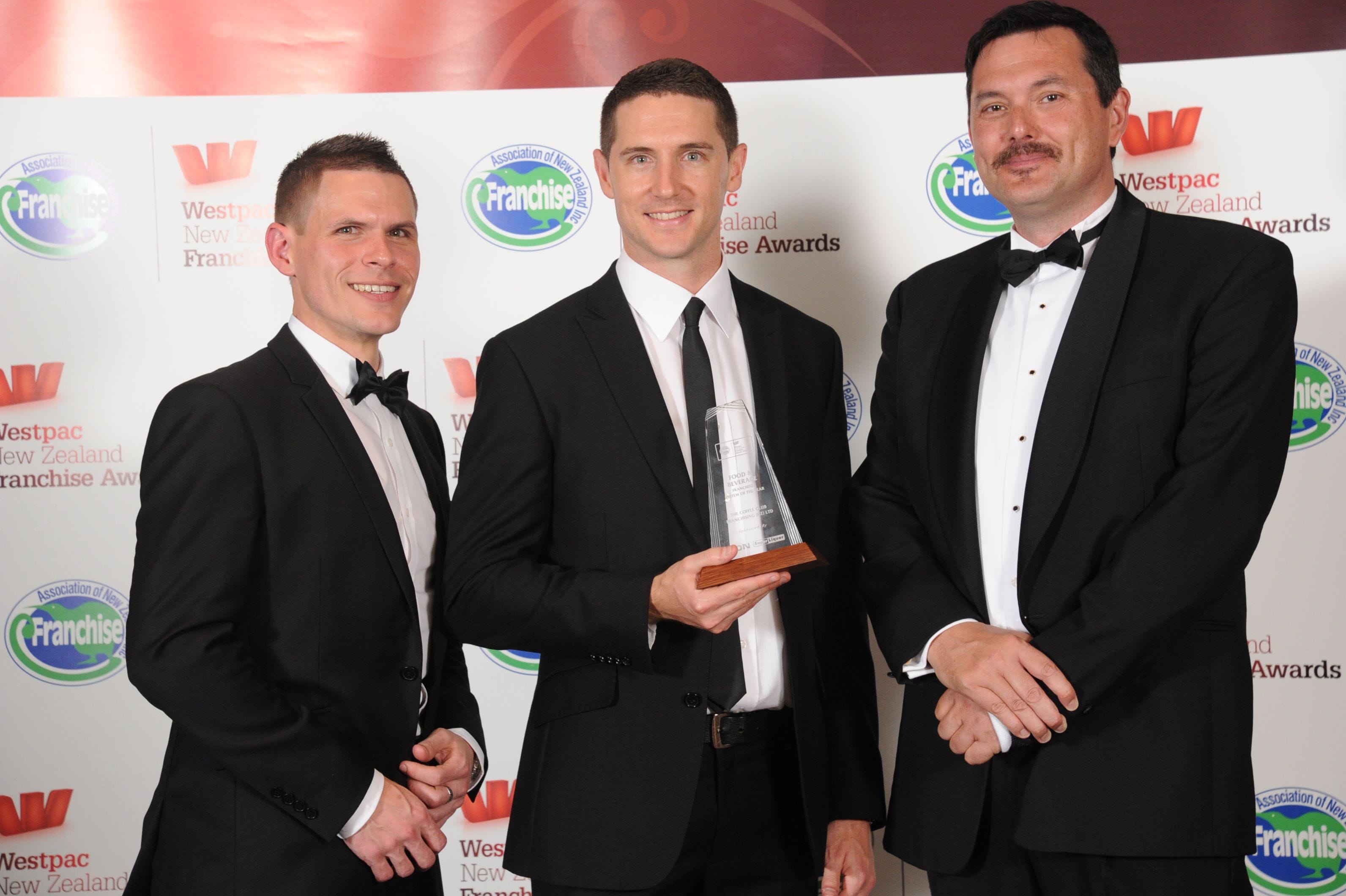 Home Services Best Franchisee of the Year sponsored by Franchise Accountants, - Poolwerx - Hamilton
Home Services Best Franchise System of the Year sponsored by Franchise Accountants, - SelectFranchising (Eastelia Ltd)
Highly Commended - VIP Home Services NZ (Jerba Ltd)
Lifestyle Services Best Franchisee of the Year sponsored by Waipuna Hotel & Conference Centre - SKIDS Remuera, Bayfield, Anchorage Park
Highly Commended -SKIDS Willow Bank and Sancta Maria
Lifestyle Services Best Franchise System of the Year sponsored by Waipuna Hotel & Conference Centre - Just Cabins
Retail Best Franchisee of the Year sponsored by WHK - Mr. Minit - Northlands
Highly Commended - Mr. Minit - Riccarton
Retail Best Franchise System of the Year sponsored by WHK - Minit NZ Ltd
SPECIAL AWARDS
Master Franchisee Award sponsored by Silver Chef - VIP Home Services - BoP
Franchise Export Award sponsored by Davenports Harbour Lawyers - Burger Fuel
Highly Commended - SelectFranchising (Eastelia Ltd)
Service Provider Award sponsored by Westpac New Zealand - Franchize Consultants
Media Campaign of the Year sponsored by The New Zealand Herald - Super Liquor Holdings