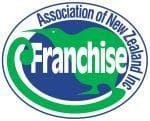 Do you have an interest in Franchising?

The Taranaki branch of the Franchise Association of New Zealand invites you to an informative and entertaining event to network with those involved with franchising.
Well-known local franchise lawyer Ross Fanthorpe of Govett Quilliam and BNZ's local specialist Marton Salisbury are corner stones of the event and can assist interested parties with information on the night.
Experienced franchisees, advisors and suppliers to franchises share all aspects of franchising.
Are you an existing Franchisee?
Thinking of franchising your business?
Wanting to learn more about franchising?
Buying or expanding a franchise?
Interested in franchising and how it works?
Want to know how it works for others?
Come along and hear the new local franchisee, Jolene Quicke of Giggle TV, describe the experience of being a first time franchisee bringing a new franchise to New Plymouth and how it is all working out.
DATE Thursday 23 April
TIME 4:00pm 5:30pm
VENUE Govett Quilliam, 1 Dawson Street, New Plymouth
RSVP By Monday 13 April to Gemma Leathem at Govett Quilliam
gemma.leathem@gqlaw.co.nz or (06) 768 3795