A chance to hear from one of the most-experienced franchisors in New Zealand's hospitality industry.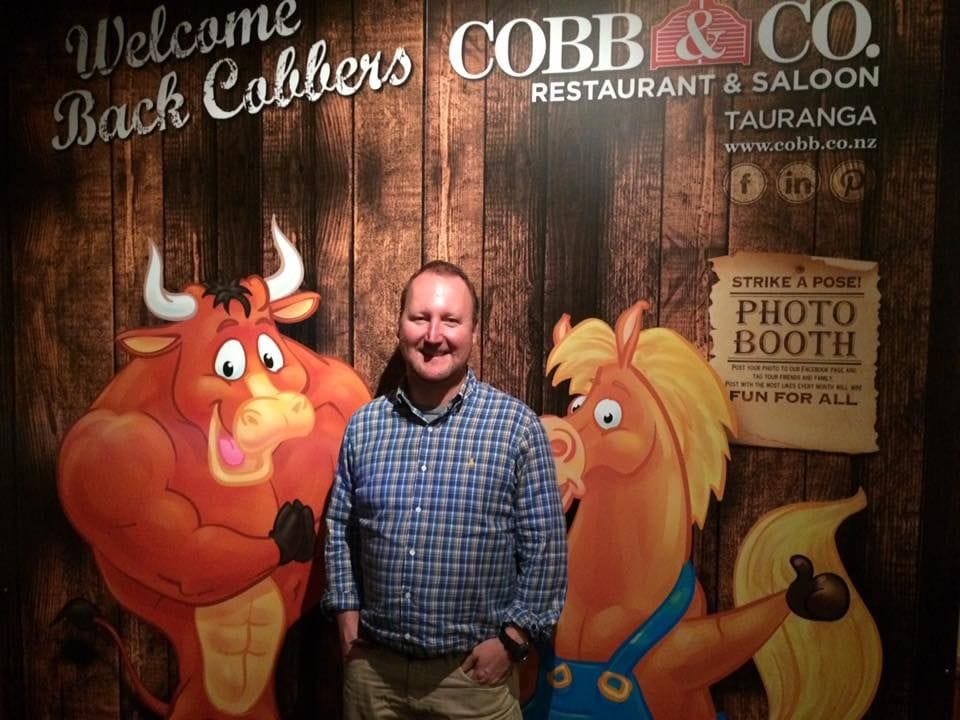 Nathan Bonney is COO of Cobb & Co. and is part of the team making an iconic New Zealand brand great again. He was previously with the multiple award-winning Columbus Coffee franchise, then MRH owners of the fast-growing Mexicali Fresh and resurgent Burger Wisconsin chains. Nathan was also named Hospitality Training Ambassador of the Year by the Hospitality Standards Institute in 2011.
The Cobb & Co. story promises to be a fascinating one. Back in 1973, New Zealand Breweries opened the first Cobb & Co. restaurant to provide a consistent dining experience in their pubs (and to be able to serve alcohol on Sundays!). In their heyday of the 1980s, the big red doors graced 37 outlets from Whangarei to Invercargill.
Through a succession of franchisors and changing times, the brand declined. Then in 2010, a couple looking for a tenant for commercial premises opened a new format Cobb & Co. in Tauranga. It was so successful that they ended up opening two more restaurants in Taupo and Rotorua and, ultimately, buying the whole brand.
After considerable investment in new systems to improve service, efficiency and profitability, the brand is back on the growth path with a new restaurant opening in Dunedin shortly and plans for Christchurch, Wellington and beyond.
The event is open to both members and non-members of FANZ and takes place at the ASB Cube on North Wharf, Auckland. Start time is 4.30pm.
For late registrations please contact Robyn 0211 279 706
| | |
| --- | --- |
| Venue: | ASB CUBE - North Wharf |
| Starting: | 4:30 PM |
| | Wednesday 28th June 2017 |
| Ending: | 7:00 PM |
| Phone Enquiries: | 64 9 274 2901 |
| Email Enquiries: | admin@franchise.org.nz |