FANZ a brand which has stood the test of time.
Soon to be 21 years!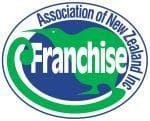 FANZ is rebranding.

What's in a brand and what is the process when an organisation rebrands?

Find out more and be the first to see FANZ new look at breakfast Wed 17th RNZYS.

Be prepared for a bit of discussion as we ask for your ideas as we complete the rebranding process.
Venue:
Royal NZ Yacht Squadron
Starting:
7:00 AM
Wednesday 17th May 2017
Ending:
9:00 AM
Phone Enquiries:
64 9 274 2901
Email Enquiries:
admin@franchise.org.nz
Registration:

Two easy ways to register

1. On-line. Complete the Event Registration box below, then click the register button and follow the instructions.

2. Express member EMAIL registration - click here

Cancellation within 48 hours of the event will incur full registration fee.

Buddy Ticket:

The aim of the Buddy Ticket is to encourage our breakfast faithfuls to bring along new faces to our meeting and grow attendance. In particular to increase the participation of Franchise Systems. To qualify for the Buddy Ticket prices guests must not have attended a breakfast/cocktail event.

If you are a new attendee and don't have a Buddy to bring you don't worry we will soon find you one!

Parking:

Free parking is available at the venue