Create a Winning Franchise Team
The greatest challenge and greatest opportunity in franchising is choosing the people who will join your team.
Make the right choice and your franchise will be stronger because of the strengths each individual brings. Make the wrong choice and the disruption caused makes even the most talented person a poor investment.
Come and hear from BrightNZ how to identify these values and help franchisors and franchisees discover if they are in alignment from the very beginning.
Reserve your seat and gain exclusive insight into how you can create a powerfully effective and motivated franchise network.
About Tracy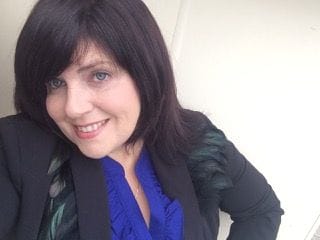 Tracy Meyer is the Founder and Managing Partner of Bright NZ.

Establishing Bright NZ was the response to her passion for developing and supporting business leaders, leading to a legacy of positive, empowering and productive work environments.

Her 20 years of experience in this field with global brands such as Nivea, BMW, Nestle, Smith & Nephew, The Coffee Club and Carpet Court is complemented by three degrees in related fields:
BA (Hons) majoring in Communication Science & Sociology
B.Ed (Adult Ed.)
Hons-level workplace assessor (level 6)

Areas of specialty include championing business culture whilst aligning team members to commercial objectives, and the dynamic duo of recruitment and training, resulting in the work environment you've always wanted and the bottom line that most businesses aspire to.
Venue:
Royal NZ Yacht Squadron
Starting:
7:00 AM
Wednesday 18th May 2016
Ending:
9:00 AM
Phone Enquiries:
64 9 274 2901
Email Enquiries:
kim@franchise.org.nz
Registration:

Complete the Event Registration box below, then click the register button and follow the instructions.

Buddy Ticket:

The aim of the Buddy Ticket is to encourage our breakfast faithfuls to bring along new faces to our meeting and grow attendance. In particular to increase the participation of Franchise Systems. To qualify for the Buddy Ticket prices guests must not have attended a breakfast/cocktail event.

If you are a new attendee and don't have a Buddy to bring you don't worry we will soon find you one!

Parking:

Free parking is available at the venue

3 social media to choose from:

Check out one or all three of the social media channels that the Franchise Association of New Zealand is currently using. Use the links below to select your medium.

Click Here to follow us on Twitter

Click Here to Like us or leave a post on our Facebook Wall

Click Here to follow us on Linkedin