Ecomist the story so far! the first 25 years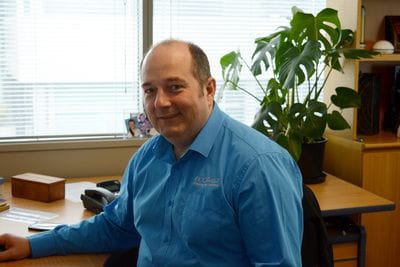 Ben Payne CEO Ecomist
Ecomist CEO Ben Payne will offer valuable insights into what has made this 25 year old franchise system grow from a local kiwi invention to becoming a successful international franchise, with a vision for growth.
The Ecomist model is based on the sale and service of automatic insect control, odour control and fragrancing products. With the active ingredient of natural pyrethrins, their insect spray has become a trusted household brand.

Ecomist is currently expanding its services to include integrated pest management and hygiene services in the commercial sector.

Ecomist was originally established with the invention of an automatic aerosol dispenser by a clever New Zealander. 25 years on, the company has enjoyed tremendous growth, and now has an expanded product and service range with distributors in NZ, Australia, South Africa, Korea and the Philippines.
Thank you to our sponsor

Venue:
Royal NZ Yacht Squadron
Starting:
7:00 AM
Wednesday 16th March 2016
Ending:
9:00 AM
Phone Enquiries:
64 9 274 2901
Email Enquiries:
kim@franchise.org.nz
Registration:

Two easy ways to register

1. On-line. Complete the Event Registration box below, then click the register button and follow the instructions.

2. Express member EMAIL registration - click here

Buddy Ticket:

The aim of the Buddy Ticket is to encourage our breakfast faithfuls to bring along new faces to our meeting and grow attendance. In particular to increase the participation of Franchise Systems. To qualify for the Buddy Ticket prices guests must not have attended a breakfast/cocktail event.

If you are a new attendee and don't have a Buddy to bring you don't worry we will soon find you one!

Parking:

Free parking is available at the venue

3 social media to choose from:

Check out one or all three of the social media channels that the Franchise Association of New Zealand is currently using. Use the links below to select your medium.

Click Here to follow us on Twitter

Click Here to Like us or leave a post on our Facebook Wall

Click Here to follow us on Linkedin