Thank you to our Sponsor!

Potential to Improve Your Business Through Business Excellence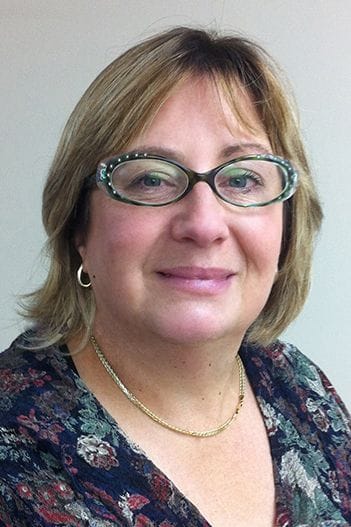 Fiona Gavriel
Chief Executive - NZ Business Excellence Foundation
Fiona is currently Chief Executive with the NZ Business Excellence Foundation a membership organisation supporting its members to implement continuous improvement and to work towards world class business practice. . Fiona is passionate about using this experience to make a difference to NZ businesses via the NZ Business Excellence Foundation. (NZBEF)
Prior to this Fiona was Chief Executive of Master Plumbers, Gasfitters and Drainlayers and its two subsidiaries MasterLink Ltd and NZ Plumbers Journal Ltd. She assumed the management of three inter-related entities operating with different drivers - a not for profit combined with two limited liability companies. One of her key achievements during her 5 year tenure was the introduction of a quality management system across the membership and in turn increasing income through retention and growth in membership and sponsors, along with new revenue streams.
In addition to these roles, Fiona has worked in senior management roles with IPENZ, various government departments and agencies, as well as owning and operating her own franchise business.
Fiona is keen to introduce you to business excellence and its potential to improve your operations whether you are a franchisee or franchisor - through applying a-business management framework enabling you to address the challenges faced by all types and sizes of business.
Auckland Breakfast Networking Event
Date: 21 October 2015
Start: 7:00am - 8:45am
Venue: RNZYS, Level 1 101 Curran Street, Auckland
Tickets:
Members : $46.50
Non-Members : $69.95
Buddy: $38.50 (first time attendees)
Venue:
Royal NZ Yacht Squadron
Starting:
7:00 AM
Wednesday 21st October 2015
Ending:
9:00 AM
Phone Enquiries:
64 9 274 2901
Email Enquiries:
kim@franchise.org.nz
Registration:

Two easy ways to register

1. On-line. Complete the Event Registration box below, then click the register button and follow the instructions.

2. Express member EMAIL registration - click here

Buddy Ticket:

The aim of the Buddy Ticket is to encourage our breakfast faithfuls to bring along new faces to our meeting and grow attendance. In particular to increase the participation of Franchise Systems. To qualify for the Buddy Ticket prices guests must not have attended a breakfast/cocktail event.

If you are a new attendee and don't have a Buddy to bring you don't worry we will soon find you one!

Parking:

Free parking is available at the venue

3 social media to choose from:

Check out one or all three of the social media channels that the Franchise Association of New Zealand is currently using. Use the links below to select your medium.

Click Here to follow us on Twitter

Click Here to Like us or leave a post on our Facebook Wall

Click Here to follow us on Linkedin