Thank you to our Sponsor!

BECOMING THE BEST LOOKING FRANCHISE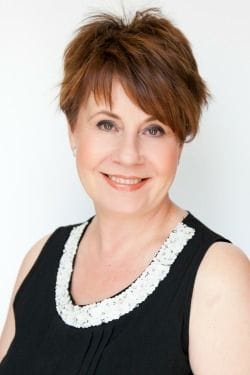 Glenice Riley
Managing Director, FAB Group
Franchising is in her DNA, and her biggest passion is franchising and business support. Seeing people grow and achieve in business is what really pushes her buttons.

One of New Zealand's most experienced Franchise Managers, Glenice will share extensive knowledge & experience gained over 20 years in franchising having been a franchisee herself owning and managing several franchises, recruited franchisees for multiple franchise systems & managed franchisees and systems as a franchisor.

Glenice has been a Georgie Pie and MBE Business Service Centre franchisee, Manager of a corporate Columbus Coffee franchise, Managing Consultant setting up Franchize Link (joint venture between Franchize Consultants (NZ) Limited and Business Link MREINZ), Franchise/Operations Manager for The CACI Clinic franchise, Franchise Manager/Director - Smart Business (NZ) Limited, and Managing Director FAB Group.

FAB Group is an innovative company that has been able to rethink traditional service delivery models in order to gain market leadership and achieve significant same site growth year on year for the last five years. Formed in 1994, we have a proven track record of success, having launched several cosmetic and skin care brands into the New Zealand market and grown Caci to be a nationally recognised brand.
In New Zealand Caci has:
The largest Botox® sales and market share
The largest number of beauty clinics and the only nationwide coverage
and outperforms the average beauty therapy clinic by 300%

We are an ambitious and growing New Zealand company with international ambition.
Venue:
Royal NZ Yacht Squadron
Starting:
7:00 AM
Wednesday 20th May 2015
Ending:
9:00 AM
Phone Enquiries:
64 9 274 2901
Email Enquiries:
sarah@franchise.org.nz
Registration:

Two easy ways to register

1. On-line. Complete the Event Registration box below, then click the register button and follow the instructions.

2. Express member EMAIL registration - click here

Buddy Ticket:

The aim of the Buddy Ticket is to encourage our breakfast faithfuls to bring along new faces to our meeting and grow attendance. In particular to increase the participation of Franchise Systems. To qualify for the Buddy Ticket prices guests must not have attended a breakfast/cocktail event.

If you are a new attendee and don't have a Buddy to bring you don't worry we will soon find you one!

Parking:

Free parking is available at the venue

3 social media to choose from:

Check out one or all three of the social media channels that the Franchise Association of New Zealand is currently using. Use the links below to select your medium.

Click Here to follow us on Twitter

Click Here to Like us or leave a post on our Facebook Wall

Click Here to follow us on Linkedin