Thank you to our Sponsor!

You are invited to attend our AFTER 4 networking function

Wednesday 18th February 2015
Speaker: Greg Longstaff

"THE VIEW FROM BOTH SIDES OF THE FENCE"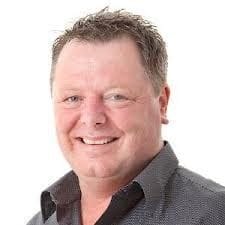 Come and join us!!
Hear from Greg Longstaff He has some great stories to share about his 28 years of working with a variety of franchised businesses.
The story starts in 1986 as a franchisee in Australia, in his twenties he became an area manager, developing field support and training, helping the system grow and expand into new regions and offshore. As a senior manager Greg thrives on the 'behind the scene engine room stuff', he has a passion for marketing and sales management.
Having successfully started, developed and managed franchise systems throughout Australasia, he has seen the pitfalls that almost all franchisors make when expanding into new regions.
He has built strong relationships with franchisees and in earning their trust and respect, has been able to show them how to take full advantage of their business system. He really understands what the X-factor franchisees need, to make a difference and put their personal stamp on their business.
Email Sarah Watene for more information or book and pay online here.
$50 members ($41.58 for member buddy)
$75.55 non members. Our after 5 events are an excellent way to network and meet new contacts.
Look forward to seeing you there!
Book now to join us on February 18th
Venue:
ASB CUBE - North Wharf
Starting:
4:30 PM
Wednesday 18th February 2015
Ending:
7:00 PM
Phone Enquiries:
64 9 274 2901
Email Enquiries:
sarah@franchise.org.nz
Registration:

Two easy ways to register

1. On-line. Complete the Event Registration box below, then click the register button and follow the instructions.

2. Express member EMAIL registration - click here

Buddy Ticket:

The aim of the Buddy Ticket is to encourage our breakfast faithfuls to bring along new faces to our meeting and grow attendance. In particular to increase the participation of Franchise Systems. To qualify for the Buddy Ticket prices guests must not have attended a breakfast/cocktail event.

If you are a new attendee and don't have a Buddy to bring you don't worry we will soon find you one!

3 social media to choose from:

Check out one or all three of the social media channels that the Franchise Association of New Zealand is currently using. Use the links below to select your medium.

Click Here to follow us on Twitter

Click Here to Like us or leave a post on our Facebook Wall

Click Here to follow us on Linkedin