2017 Franchise Conference Sponsors
STRATEGIC PARTNERS
PLATINUM PARTNERS

CONFERENCE SPONSORS


TRADE EXHIBITORS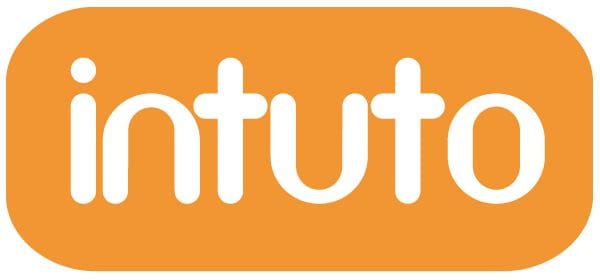 Improve the consistency and efficiency of your franchisee training and communication with Intuto. Intuto is a cloud-based training platform that helps you get your training online, to better support your franchisees. From $95 a month, use Intuto to easily make interactive online training modules. Share content with franchisees and track their engagement. NZ owned and offering local support, Intuto was chosen by the Franchise Association of New Zealand as the delivery platform for association introductory franchising modules. Training doesn't have to be time consuming and expensive. Try Intuto obligation free and make your training simple and fun today.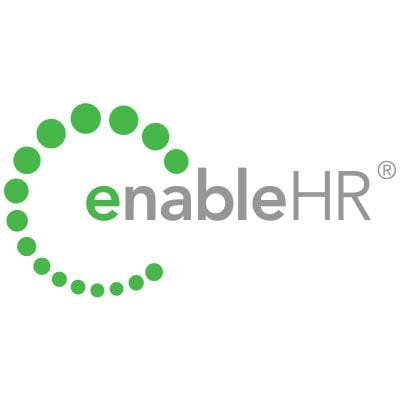 Ensure your Franchise is providing compliant policies, contracts, templates, guides, checklists and processes to manage your
Employee's, Contractors and Workplace Health and Safety obligations, with all content legally backed in both New Zealand and Australia by a
leading workplace law firm.

Enable Franchisee's to see all people data in one place, track workflows and documents easily. enableHR is a cloud based HR and WHS tool used by over 8,000 companies and recommended by the Australian Retail Association.

At enableHR we are changing the HR and Legal landscape providing an innovative HR technology system tailored for Franchise's that provides a solution for all your HR and employment law needs, protecting you from non-compliance.

Visit the enableHR Stand and challenge us with any people issue and discover how we assist you to set up quality people management across your franchise.

Sales@enableHR.com 0800 236 2253 www.enableHR.co.nz


A few years ago, a semi-retired financial trading software and online advertising specialist called Richard Prout met Derek Lilly; the worldwide co-founder of Dream Doors. The company in New Zealand was struggling financially at the time due to the GFC and Richard applied his know-how to develop advanced algorithm's to optimize the performance of Dream Doors Google Adwords account. This software tool optimized Dream Doors' Adwords account thousands of times per day, seeking the lowest cost per new sales lead. Dream Doors franchisees got more leads and greatly reduced the cost of each lead, which transformed it's profitability and growth. The Dream Doors Adwords account now produces in New Zealand an ROI of 700% after advertising costs on an annual basis with a 6 year proven history.
AdFixit is the only Franchise-specific Adwords solution in the world and this unique competitive advantage will only be available to one franchisor in each market sector.

Visit the Events Pronto stand to find out how you can take the hassle out of running courses and events. The Events Pronto ticketing website makes light work of organising franchise training, conferences and client functions.
Ask how you can build your community, boost engagement and deliver results with the site's innovative marketing, booking administration and financial control features including Xero integration. When people book your events and courses using Events Pronto, they book direct with you. Their details are not shared and they won't get emails promoting other people's events.
Events Pronto is for kiwis, by kiwis. Test Drive it at site 11 and be in to win a one year subscription. Use it to run events and courses yourself, gift it to a friend, or put your voucher toward a white label booking website dedicated to your own brand. See the winner on Facebook after conference.

HIGHBROOK CLOTHING APPAREL SOLUTION SPECIALISTS
We offer a huge range of apparel items customised to your requirements and delivered directly to your stores

We can:
deliver direct to the franchisee
set up an on-line store exclusively for your business
guarantee consistency of product and embellishments
manage all your apparel/uniform needs

Yes you, and your stores can purchase and pay direct from your own on-line client store.

Features:
No minimum order requirements
Select from a wide range of apparel options
On-line stores for your convenience
Customised embroidery and printing
Delivery direct to the franchisee

Come and visit our stand at the National Franchise Conference or contact us at sales@highbrookclothing.co.nz

Promote your business, brand and offers to over 600,000 verified New Zealanders.
For a limited time, Goody is offering all Franchise Association members a free business listing. By registering your business with Goody, we'll help you acquire 'only new' customers. No hardware required and no setup fees.
Goody is a universal app, that allows local businesses to reward their customers. Members can earn points, unlock rewards and redeem local offers.
Launched only two years ago, Goody has grown to over 600,000 New Zealand users and is fast becoming one of the most downloaded New Zealand apps. Trusted by brands such as McCafe, Lumino, Jesters, Otago University, AUT and Para Rubber.
Visit the Goody stand, to register your business free or visit www.goodycard.co.nz for more information.

Tork is the leading global brand in workplace hygiene represented in close to 100 countries worldwide and the only local manufacturer of professional hygiene products in NZ.
We manufacture Toilet Tissue, Hand Towel, Soap, Napkins, Wiping, Cleaning and other products.
Visit our stand and discover how we can provide solutions for your napkin, washroom and staff wash stations with our international award winning dispensers and hygiene expertise.
Through global innovation Tork systems are designed to reduce consumption and save you money so you can be confident of access to industry best practice.
You can also be confident you are making an environmentally responsible choice with our market leading Sustainability credentials.
Tork are current suppliers to many of the Franchise Association members and we are able to provide a Free audit of your Napkin & Washroom paper needs.
We look forward to meeting you at the Franchise Association Conference.

Visit the Franchize Consultants stand to find out what we can do for you or your clients.
For 28 years Franchize Consultants has worked with some of the biggest and emerging brands to develop and optimise franchising, licensing and co-operative networks.
Franchize Consultants has a relentless focus on building and improving franchise system (and other network) performance for the benefit of all stakeholders, including franchisors and franchisees alike.
You can visit our stand to find out more about:
Franchising or licensing a business
Franchisor and franchisee feasibility & economic assessments
Conducting a comprehensive Franchise Review
Developing / improving a field visit programme
International franchising: import / export
Franchisee satisfaction surveys
Writing / upgrading Franchisee and Franchisor Manuals
In-house and public training programmes for franchisors and franchisees

Meet with Dr Callum Floyd at the stand for more information. He looks forward to talking with you.

Visit the MYOB stand to find out how we can help simplify your franchise success. Together with our advanced eco-systems of technology partners, MYOB can solve every pain point in your business so you can focus on making more sales, increasing profits and growing your franchise. We look forward to talking to you about Franchise business, in the meantime visit myob.co.nz/franchise to see how MYOB can help your franchise business succeed now and into the future

Where else can you conference among more than two and a half hectares of parkland overlooking a picturesque lagoon, conveniently positioned between the central business district and Auckland airport?
Where else offers a mix of sophisticated accommodation options and versatile meeting spaces ranging from boardrooms to a purpose-built theatre for 410 and everything in between?
Where else can you find an experienced team of professionals committed to providing the ultimate business event for you and your delegates, tailored specifically to your needs?
Where else, but the Waipuna.
So, come visit us on our stand and let us take the hassle out of organising your next event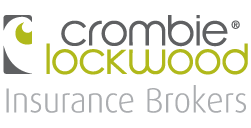 Loss of Attraction an issue for your business?
If your Franchise relies on an anchor tenant to drive traffic in your vicinity then you could be at risk if their business has an interruption.
Crombie Lockwood's FANZ product is the only insurance policy in New Zealand where FANZ members can get protection against "loss of attraction", i.e. the effect on turnover if an anchor tenant closes after suffering an insured loss, or when other parts of the business or shopping area suffer insured damage that keeps customers away like partial quake damage.
80% of New Zealand Businesses are underinsured and despite government warnings, many business owners fail to understand their insurance product and its effectiveness at claim time.
Come and meet Paul and Aaron at this year's conference and understand just what your Franchisees could be missing out on.